NFL Hall of Fame tight end Antonio Gates recalls a classic Marty Schottenheimer story from his early days with the Chargers. 
When Antonio Gates was inducted into the NFL Hall of Fame he had plenty of people to thank, but perhaps no one was more important to him than Marty Schottenheimer.
The NFL coaching great left an indelible mark on both the game and the men he coached during his time in and around the league. It was no surprise that when Schottenheimer died in 2021, the outpouring of tributes came from all levels of the game and all walks of life.
Gates sat down with Stacking The Box and recalled the time when Schottenheimer first instilled in him the idea of accountability.
"I was late for a meeting, and generally, when you're late you get fined and nobody really knows about it," Gates said, before revealing that Schottenheimer had a different method of not punishment but accountability. "[Marty Shottenheimer] made me go up and explain to the whole team why I thought I was better than them. I remember going up there and I basically froze. I'm in front of basically fifty men, and I'm starting now as a rookie, and remember thinking that I was letting those guys down.
I was never late again and never wanted to be late."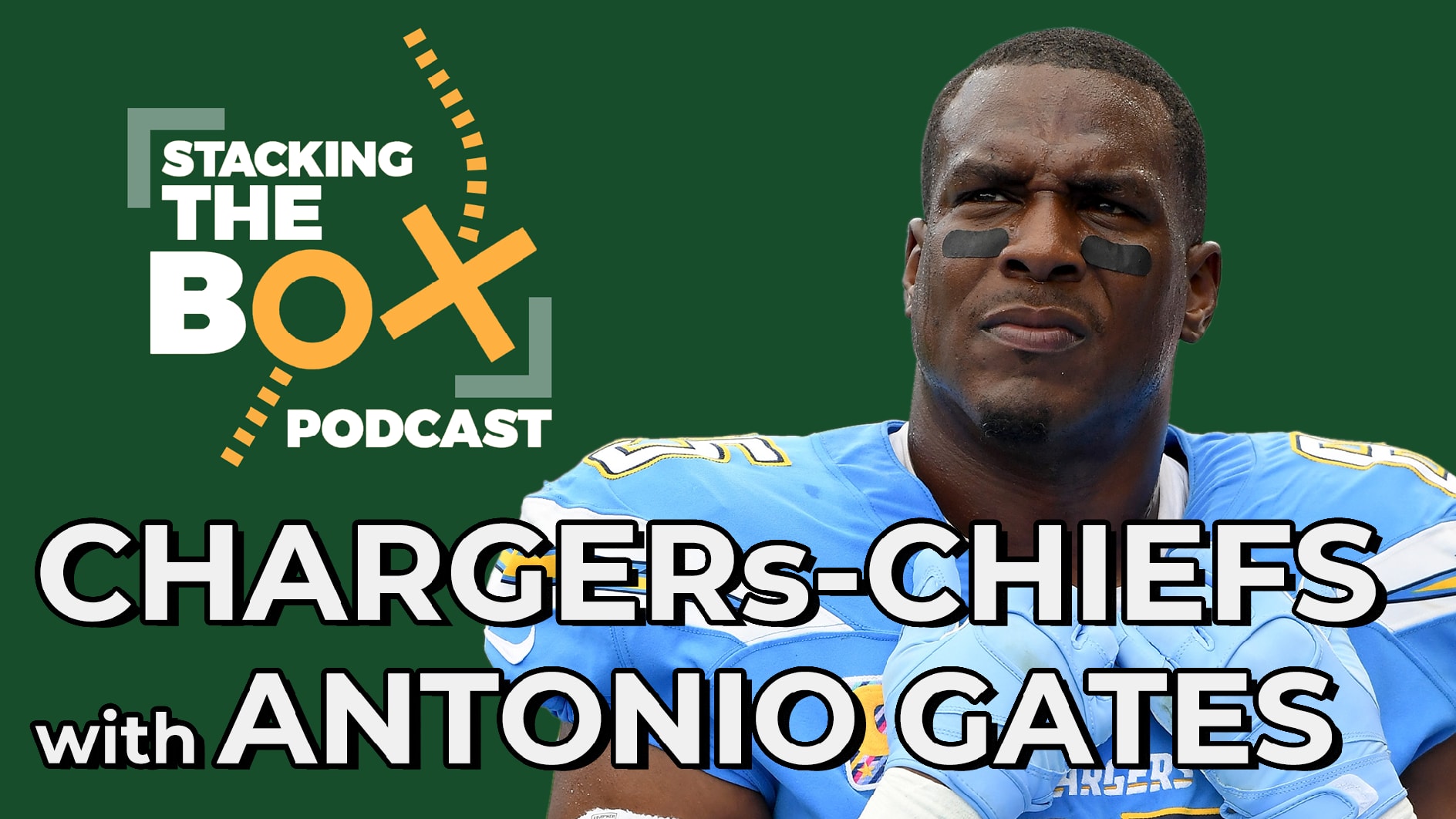 It's classic Schottenheimer and rings true to the man he was when compared to similar stories about him from players who were coached by him during their careers.
In an era of coaching when tough love was the only motivating factor for most coaches, Schottenheimer created his own currency that players continue to trade as locker room leaders today.
Antonio Gates spoke on behalf of FanDuel, who are teamed up for a single game "Duel For A Difference" fantasy contest for the Thursday night game Los Angeles Chargers and Kansas City Chiefs. FanDuel donated all entry fees back to the Lupus Research Alliance.