After a decade of playing in the NFL, former quarterback Carson Palmer is as sold on Clemson star Trevor Lawrence as everyone else.
Auditioning for quarterback of an NFL franchise might be the world's most difficult job interview. It's a never-ending conversation and one must prove each season they are the ideal option to remain a starter.
One bad year might not be enough to get you fired, but that doesn't make the daunting task of looking for better progress the following season any easier.
Teams are ending their search in the 2021 NFL Draft to figure out if a franchise quarterback can be among the ranks. The only way to certainly know is by drafting a player, seeing their strengths and weaknesses and hopefully watching the positives outweigh the negatives over time.
Sure, multiple names have hit as first-round gems, but how many have faltered in the last 20 years? Heck, in the last decade even?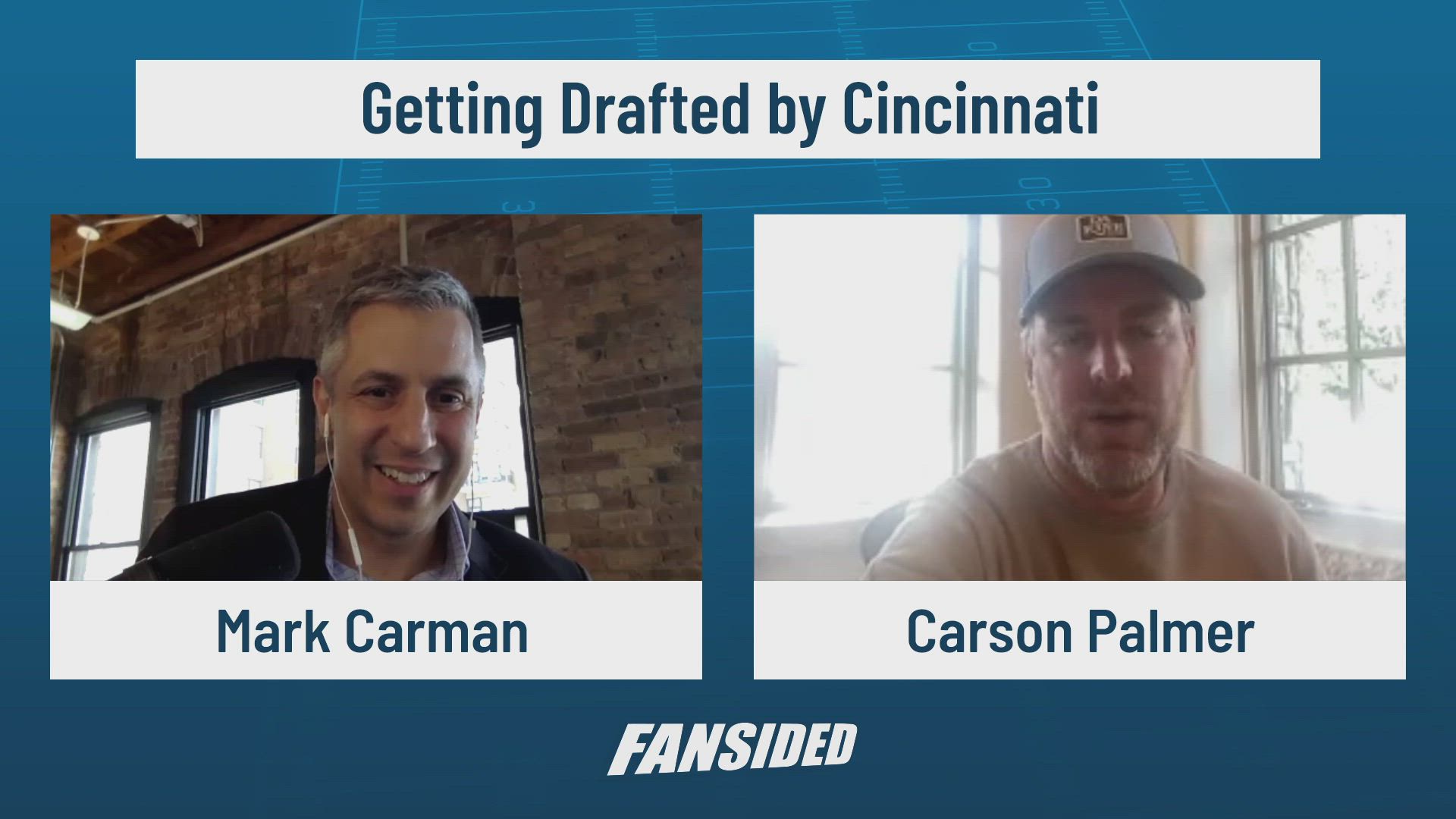 Former NFL quarterback Carson Palmer has seen his fair share of gunslingers grace the game with high expectations and never meet the final product. It makes a person who's played the role weary of selecting a quarterback early.
However, Palmer believes there is only one quarterback worth all the hype. The name? Clemson's Trevor Lawrence.
"I'd take Trevor," Palmer told FanSided's Mark Carman when asked out drafting quarterbacks in the first-round on April 29. "There's too many other good players in this draft. I mean, you also have to factor in Is this a heavy draft? This is a really good draft in a lot of spots."
Is Trevor Lawrence the only first-round quarterback?
Palmer, who was drafted No. 1 overall out of USC in 2003, understands the pressure that comes with being the top selection at the game's most important position. It's more than just having an "IT" factor, but also the preparation, flawless execution and internal confidence that all help mold one into a potential talent into an All-Pro.
One look at the resume shows that unlike the other quarterbacks expected to go on Thursday night, Lawrence epitomizes what it means to be a first-round selection.
"As far as Mac [Jones] and Justin [Fields], you know, I think they're going to be good pros, but they're not somebody I'm hanging my hat on and building the organization around," Palmer said. "I think Trevor's that guy. I think there's one guy like that in this draft class but the other three guys I think they're they're solid second and third-round picks.
Since playing days began, Lawrence has been a winner. He helped his high school in Cartersville, Ga. win 41 straight games and two state titles. Under Dabo Swinney, the Tigers never missed the College Football Playoff, going to a pair of national championships and winning one in 2018.
Palmer believes if there's one quarterback worthy to be in the first-round conversation, BYU's Zach Wilson would be the next man up. However, coming from Proto, Utah to the Big Apple as the New York Jets' next hopeful franchise guy, there could be issues.
Although the Jacksonville Jaguars have a history of losing seasons and a laundry list of bad quarterback play, Lawrence perhaps is in the best situation to turn things around for the next decade.
"Urban Meyer has done nothing but take the teams he's gone to and found a way to be the best in the business," Palmer said. "You've got a great owner in Shahid Khan, who is willing to spend money and willing to do what it takes to win.  They just haven't got the right personnel on the field.
"I wouldn't worry about going to Jacksonville at all. I think it's the right time to be heading to the AFC South."
Carson Palmer spoke with FanSided on behalf of Level Select CBD.